How Manulife fund's strategy thrives amid volatility
Roshan Thiru, Head, Canadian Fixed Income at Manulife Investment Management, on why the market is the healthiest it's been since onset of the pandemic.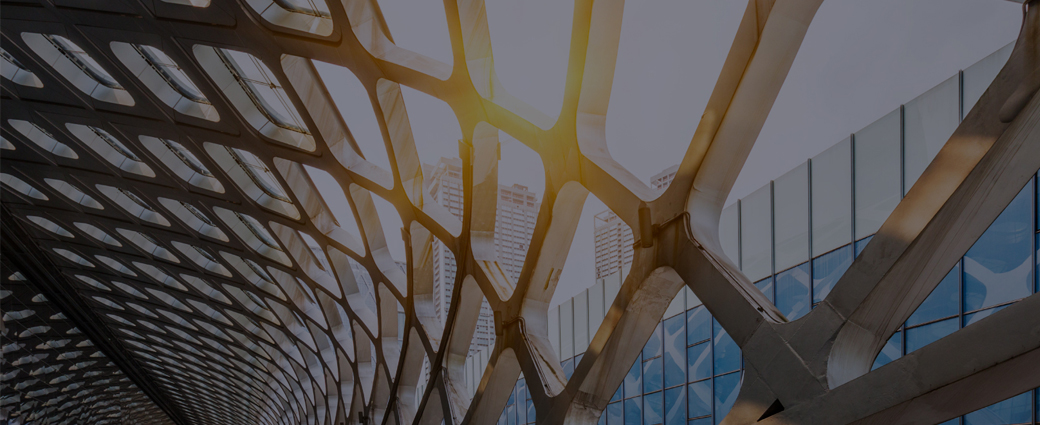 Fixed income has been much maligned in recent years but, as yields rise and geopolitical uncertainty increases, one investment expert believes the asset class is once again becoming a decent place to be.
Roshan Thiru, Head, Canadian Fixed Income at Manulife Investment Management, told WP the market is the healthiest it's been since the start of the pandemic, when North American yields hit rock bottom. In 2020, for example, 10-year government bonds in Canada were yielding around 0.5% - now, they're pushing 2%.
This not only aids income generation but helps capital preservation, providing a better negative correlation to other markets as war and the pandemic spark volatility, and yield compression. This chimes with how the Manulife Yield Opportunities Fund is managed – as an income solution with a focus on capital preservation over the medium term.
"The current environment is pretty hospitable," Thiru said. "It's easier for us to generate high income and when markets blow up, fixed income will do a good job; you'll get yield compression, so it will preserve your capital."
So far in 2022, there is no hiding place from negative returns, with the likes of the NASDAQ down roughly 13% and long bonds in Canada down more than 10%. Everyone is feeling the effects of central bank policy as they try to get in front of rising inflation.
Thiru added: "We believe this could present some excellent opportunities for the fund.  It entered the year with one of the lowest equity allocations and lowest duration positions in its history. Net of put options, it had about 10% in equities coming into 2022, and two and a half years in terms of duration, which is in stark contrast to the standard Canadian bond fund's average of eight years.
We were really short in terms of duration, which came from owning short corporate debt. That's very forgiving in a rising-rate environment and we were well placed to take advantage of a situation like this. We were getting the volatility we were looking for because we had positioned the fund accordingly."
The fund's three pillars are valuation, volatility and flexibility – and it benefits from being disciplined, buying good companies at cheap prices when the markets sell off. With that in mind, the fund has selectively started increasing exposure to high yield as well as hybrid securities, such as Algonquin Power & Utilities Corp. We believe that investment grade companies like this, can help the fund achieve its desired yield objective. The fund has also incrementally deployed some money into the equity market.
Its performance in tough times also speaks for itself, according to Thiru. Markets experienced enormous negative returns in 2011 during the European sovereign crisis, in 2015 amid the commodity collapse, in 2018 after the Fed rate hikes-driven sell off, and now in 2020 through the pandemic. The years after each of these crises, however, were banner years for the fund.
Thiru said: "This is because we were able to buy things on the cheap. Part of that is you have to have good temperament, you have to stay disciplined, and you have to stick to your process. And when the market comes your way, that's when you execute on your plan.
"We were underweight equities going into this year, but that was well calibrated because we expected the market to sell off, maybe not as much as it did, but the point is, we were directionally looking for a sell off and we capitalized."
The fund, which has a current yield of about 4.3%, has stood up well in a rising rate environment and while Thiru expects inflation to come down, it will remain elevated by historical standards, meaning yields will be higher and investors satisfied. However, he warned that investors should be careful of TIPS - Treasury Inflation-Protected Securities – because they come with a lot of duration and interest rate sensitivity. The Fed, too, has been buying up TIPS and will have to dump them back in the market, creating an additional headwind.
The fund has about an 85% allocation to bonds, of which 37% is in high yield bonds, a portion that Thiru said will increase as it continues to get cheaper. And by cherry picking and buying companies they know well; the fund is able to generate high coupon income over a fixed period with a clarity its equity colleagues can only dream of. Names like Rogers, Enbridge and AMC, quality companies with high yield work for the fund's three-to-five-year time horizon and 5-7% return target.
Thiru is also able to draw upon the expertise of more than 35 investment professionals who are involved, directly or indirectly, in the fund, including Manulife's research team in Boston, U.S. and a dedicated ESG team. He remains optimistic that, once again, we'll work through the current economic challenges, whether it be inflation or geopolitical issues.
He said: "It boils down to investing in good companies at great prices. And if we stay focused on valuation, if we maintain an appropriate amount of flexibility, then we can use these periods of volatility to make investment decisions that could set investors up for long-term success with the fund. That's what we've done for the last 12 to 13 years – and that's what we plan on doing for the next 12-13-plus years."
Sponsored by Manulife Investment Management, as of March 2022. 

The views expressed are those of Manulife Investment Management and are subject to change as market and other conditions warrant. Information about a portfolio's holdings, asset allocation, or country diversification is historical and is no indication of future portfolio composition, which will vary. Please read the fund facts as well as the prospectus before investing. The indicated rates of return are the historical annual compounded total returns including changes in unit value and reinvestment of all distributions and does not take into account sales, redemption, distribution or optional charges or income taxes payable by any securityholder that would have reduced returns. Mutual funds are not guaranteed, their values change frequently and past performance may not be repeated. Past performance is not indicative of further returns. Certain research and information about specific holdings in the Fund, including any opinion, is based on various sources believed to be reliable. All overviews and commentary are for information purposes only and are not intended to provide specific financial, investment, tax, legal, accounting or other advice and should not be relied upon in that regard. This material was prepared solely for informational purposes, does not constitute an offer or an invitation by or on behalf of Manulife Investment Management to any person to buy or sell any security and is no indication of trading intent in any fund or account managed by Manulife Investment Management. 


Commissions, trailing commissions, management fees and expenses all may be associated with mutual fund investments. Please read the fund facts as well as the prospectus before investing. Mutual funds are not guaranteed, their values change frequently and past performance may not be repeated.